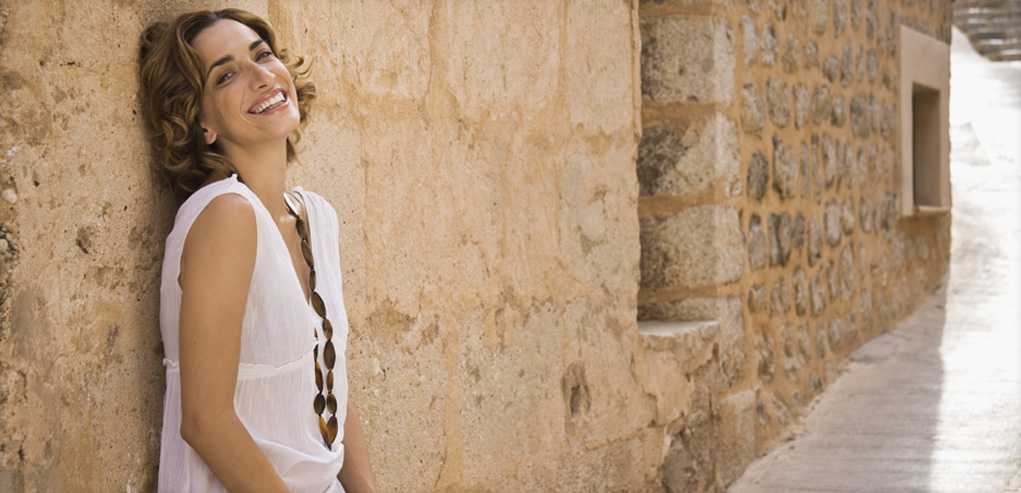 DiamondGlow Dermalinfusion
I could not have picked a better Dr. to go to regarding my very first enhancement to my face. From the first consultation, to my results after the lip filler treatment, to my follow up appointment, Dr. Cragun was amazing and such a pleasure! Dr. Cragun and his staff are both knowledgeable, friendly and professional. I would not want to go anywhere else!
J.P.
Caring
DiamondGlow Dermalinfusion technology is a completely unique, non-invasive skin perfecting procedure that has instant – and cumulative – results.
A potent but gentle 30 minute treatment, DiamondGlow requires absolutely no down time and is one of the few procedures in which skin shows immediate and noticeable improvement in volume, hydration, tone and texture. This patented technology is excellent for both light and dark skin, with virtually no restrictions on treating any area of the body!
This treatment exfoliates the damaged top layer while simultaneously infusing condition specific and anti-aging serums deep into the skin. Dermalinfused skin is multi-enhanced – hydrated, smoothed and volumized.
Benefits:
Exfoliation of the dry, dead skin cells that result in a dull, sallow complexion
Infusion of professional serums, developed to address specific skin conditions
Detoxifying lymphatic drainage – a type of gentle massage intended to encourage the natural drainage of the lymph, which carries waste products away from the tissues
Fuller, firmer skin by the volumizing effect DiamondGlow has on all Dermalinfused skin
Increased circulation by stimulating blood flow to the surface of the skin
Stimulated Collagen production from oxygenation and cell renewal
How does DiamondGlow Dermalinfusion work?
Four features of DiamondGlow work together to achieve Dermalinfusion:
Diamond exfoliation
DiamondGlow is the only treatment that uses real diamonds in its patented handpiece.
Diamond tip exfoliation delivers the ultimate skin-refining experience
Uniform, even and precise exfoliation
Dry, damaged top layer of skin is cleared
Targeted treatment delivery
Specialized Pro-Infusion Solutions are delivered to the base of the pores and the epidermis to address dark spots, acne, signs of aging, stretch marks, cellulite and dry skin Patented vacuum system ensures fluid is infused into skin, rather than merely sitting on top of skin
Deep pore cleansing
Vacuum pressure flushes pores with condition-specific Pro-Infusion Solutions, removing dirt and debris
Volumizing Hydration
All skin treated with DiamondGlow has 70% more volume – resulting in plumped, smooth skin– for up to 72 hours after the procedure
What does DiamondGlow treat?
Stretch marks
Acne
Dry Skin
Fine Lines and Wrinkles
Hyperpigmentation
Melasma
Sun Damage
How DiamondGlow Compares to Microdermabrasion
Because Dermalinfusion is a unique technology, DiamondGlow is in a class by itself. Microdermabrasion simply exfoliates the dead skin cells and does not infuse treatment serums. DiamondGlow compares favorably to other available systems – which we call "wet microdermabrasion" – that provide exfoliation and attempt delivery of serums, but lack the close-looped vacuum system that makes DiaomdGlow Dermalinfusion so effective. Without Dermalinfusion technology, serums merely sit on top of the skin – they are not delivered to the base of the pore where they can help treat the condition being addressed. DiamondGlow is fully customizable with hand pieces, treatment tips, vacuum and flow adjustors, and serums specifically designed to address skin concerns and conditions; no other system offers this degree of customization.
* photos are from Allergan and not actual patients