Caring
Beautiful at Rest, Flawless in Motion.
We are an exclusive provider of the RHA® Collection of fillers. This new designer filler more closely mimics your skin's hyaluronic acid and adapts to your dynamic facial movement - for a natural look.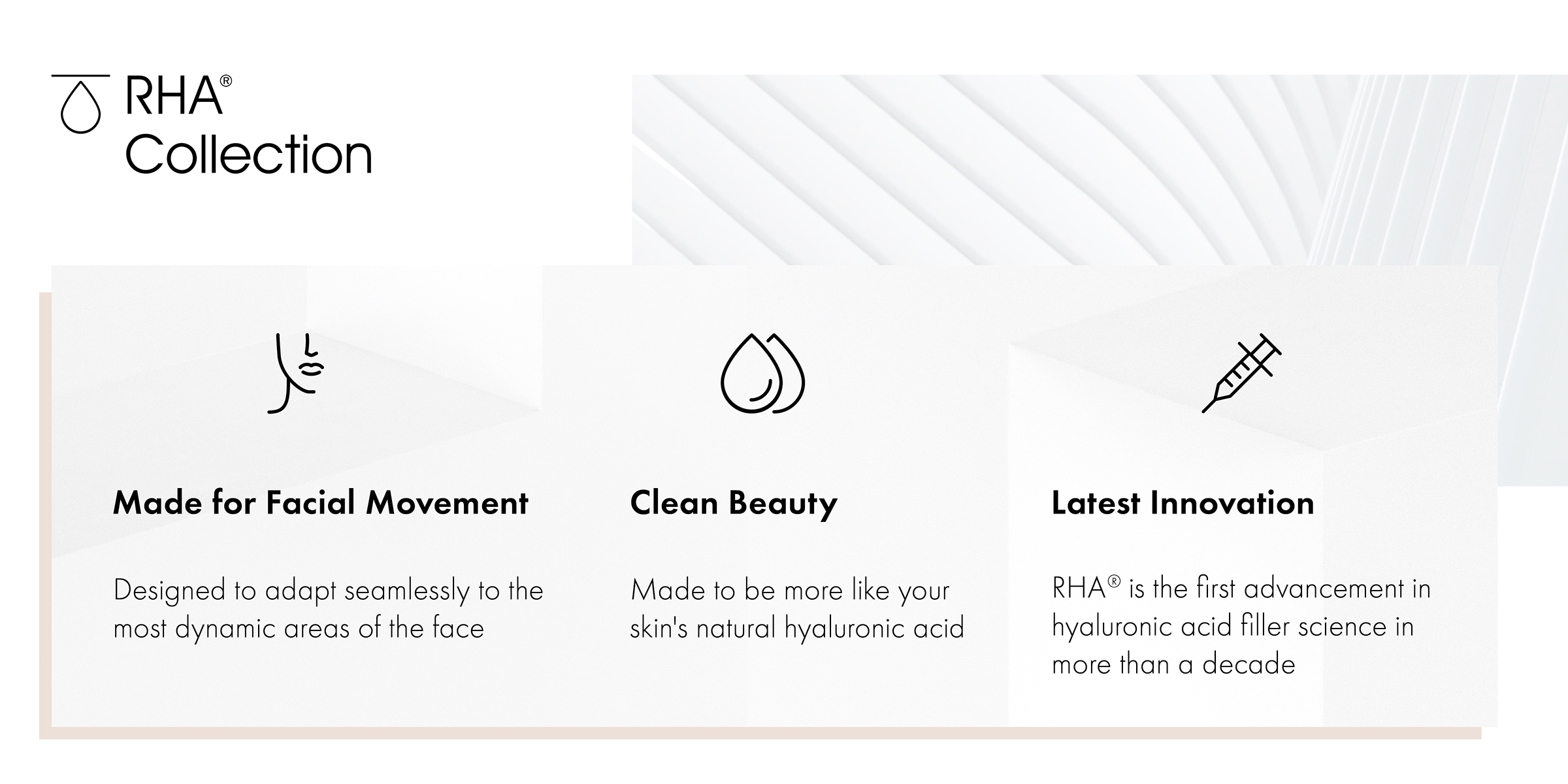 Contact us and ask about RHA® to learn more!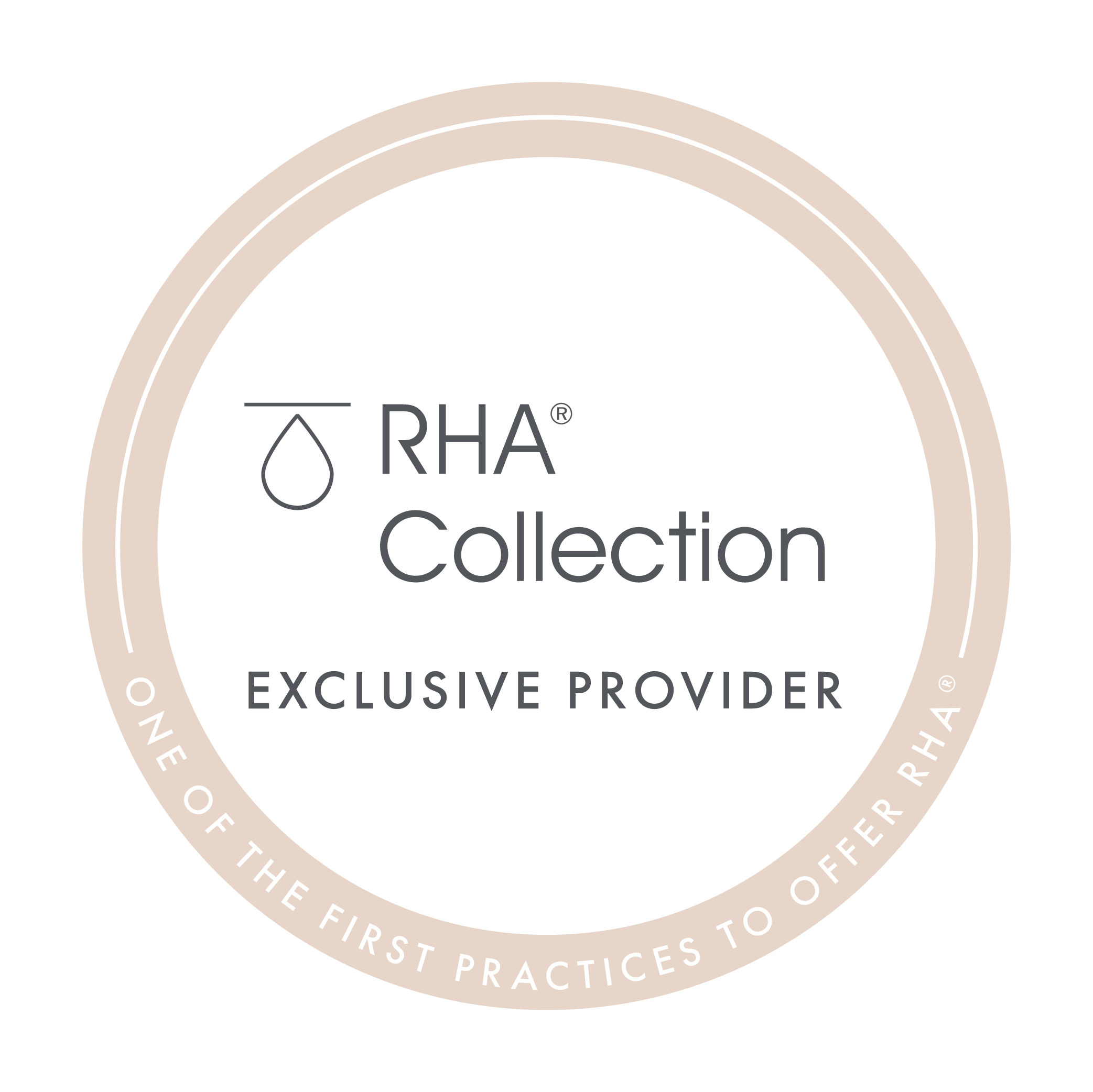 .